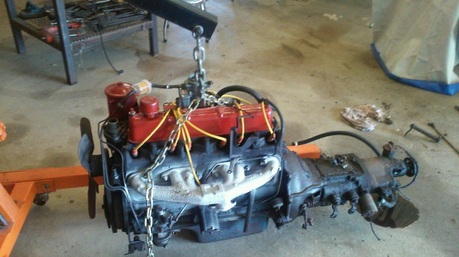 FOR SALE
161 cu 6 cylinder with transmission (3 speed with O/D) drive shaft
and rear end. New carburetor and water pump. Was running when removed from Jeepster. Has 89,000 miles. All for $700.00 or best offer.
Contact: 918-855-8777 or
garyschwendemann@gmail.com
7/1
---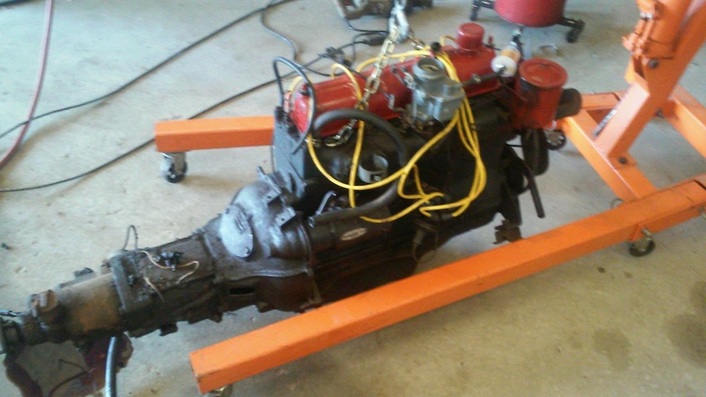 ---
For Sale
1950 Jeepster, the motor is a rebuilt 231 Buick V6.
Parts car or project(major
J
) Located outside Kansas City.
Contact:
jkern@fisergroup.com
.
6/15
---
---
FOR SALE
TO A LOVING HOME
1949 Jeepster, flat 4, OD Have owned for 30 years. Very original, incl. upholstering and side curtains. Patched floor. Rust on lower portion of driver's door. Missing pan below spare tire. Photos are from a few years ago. Have installed correct air cleaner and replaced front tires since then. It ran last summer but stalled and had to be towed—lots of excitement for grandkids , but not grandpa. Problem is in the ignition, but don't have time to evaluate further. Must sell, moving into a condo and don't have enough space. $4,000 OBO Location: Milwaukee, WI area Contact:
penypaulgeorge@wi.rr.com
5/14
---
FOR SALE
1992 BMW 325i 6 cyl, power brakes, windows & steering. Power top needs adjusting.
and air bag light is on. 108, 000 miles. $3,500.00 (OBO)
Contact:
hkcrow@woh.rr.com
4/12/15
---
For Sale $2,000.
1950 Jeepster 4 cyl. fairly complete and original. Engine ran 2 years ago.
Body appears solid with rust in typical places, floor pans, running boards, windshield posts,
and bottom of doors. Have more detailed photos. Located about 30 miles North of
Atlanta Georga Contact: Scott
s1dixon21@att.net
4/2/15
---
---
WANTED
1947 - 1948 Jeep P/U Fair Price, Clean and Unrestored.
Cash or Trade Have M38A1 unrestored and in good condition.
Contact: Steve 708-863-3090

2/15


---
---
FOR SALE - OBO
1949 Jeepster 4 cylinder , 89,000 miles , engine rebuilt 2005, New custom top Beige , New alternator , extra engine and transmission and overdrive.
Many extra parts, Yellow – black belt Asking $20,000
Cell 815 343 4897
Email -
Okanyway2003@yahoo.com
11
---
---