FOR SALE
1948 Jeepster 350 Chev .030 over & .010 under, roller cam, Turbo 350 Tranny with Ford rear end.
$18,000 Also have a complete set of Beauty Bars in perfect condition $300.00
Contact: John 734-755-2274 or email johnlotterone@gmail.com
Location: lower Michigan 9/16 non member ad
---
FOR SALE
1948 Jeepster All Original! 28,521 miles Asking $6,000 Warroad, MN 218-242-2460 Ask for Todd
non member ad 9/16

---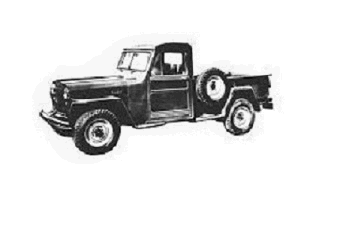 WANTED
Looking for a 47 - 49 Jeep Pick Up Truck
Restorable project vehicle
contact: radar44@icloud.com
7/11/16

---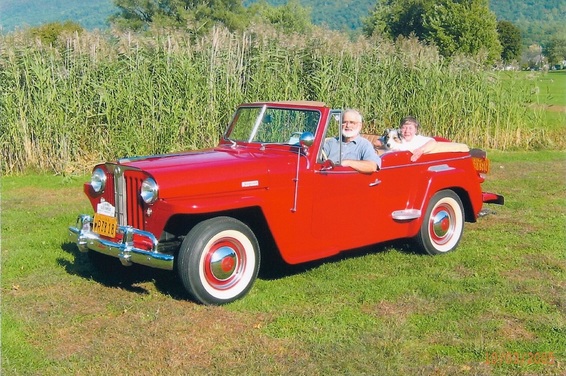 FOR SALE
1949 Jeepster - 6 cyl.
Older restoration - a real nice car, over $20,000 invested, will sell for $16,500 OBO.
If interested send a note by regular mail. We do not answer phone calls from numbers we don't recognize
Charles B. Wheeler
274 Bloody Pond Rd.
Lake George, NY 12845

7/11/16

---
---
WANTED
1950/51 Jeepster front valance panel
"Panel between front bumper and grille"
Brahe5@gmail.com
7/8/16
FOR SALE
NEW OVERDRIVE PLANETARY GEARS $150.00 per set
NEW O.D. RELAYS $75.00
USED SOLENOIDS $25.00

Contact: bobtail35@yahoo.com
Phone evenings 501-318-5215
3/16

---
FOR SALE
1967 Jeepster Commando Convertible. All original and in very good condition. Has every option available including trim package, and powered convertible top.
Dauntless V6 , automatic, 4-wd and limited edition Renegade slotted Mags. Less than 3000 produced for years 67, 68, and 69 and even fewer with the factory options. Restored in 1994 and few miles since then. Color Yellow with Black trim
$16,800 contact: 608-215-9609 or
Lericksonc182@gmail.com
12/15
---
FOR SALE1949 Willys Jeepster
Car has been is storage for three years
V6 Ford engine, new style front suspension with power steering, very little rust, interior in good condition, mileage is 101,460 miles.
Jeepster was on two trips from Illinois to California on route 66
Jeepster was also driven from Illinois to top of Alaska.
12 volt electrical system. could use some re-wiring.
Asking $15,000
Price Reduced $13,500
Contact: 815-866-6642 or email
benthse@gmail.com
---
---
FOR SALE
1949 Jeepster
12V Starting and Lights
6V Everything else
new---Side Curtains
Rear Springs
Shocks-Clutch
Battery and starter
Asking Price: $8,500
In town driver
Located: North Carolina
Contact: Roger at 704-545-7140 or email navyman1937_2@yahoo.com
7/19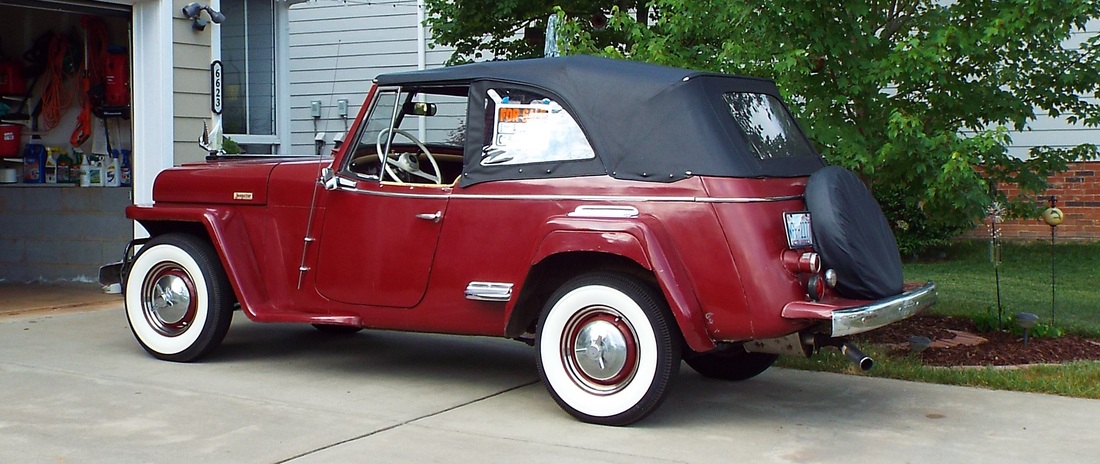 ---
FOR SALE - OBO
1949 Jeepster 4 cylinder , 89,000 miles , engine rebuilt 2005, New custom top Beige , New alternator , extra engine and transmission and overdrive.
Many extra parts, Yellow – black belt Asking $15,000 Price Reduced !
Cell 815 325 6245
Email -
Okanyway2003@yahoo.com
07/17
---